How does dual SIM support work?
The first time a user with 2 SIM cards makes a call they will be prompted with the choice of SIMs to use for that call –
To make that SIM the default choice for all calls
To make that SIM the default for that specific contact
To be shown the prompt for every call.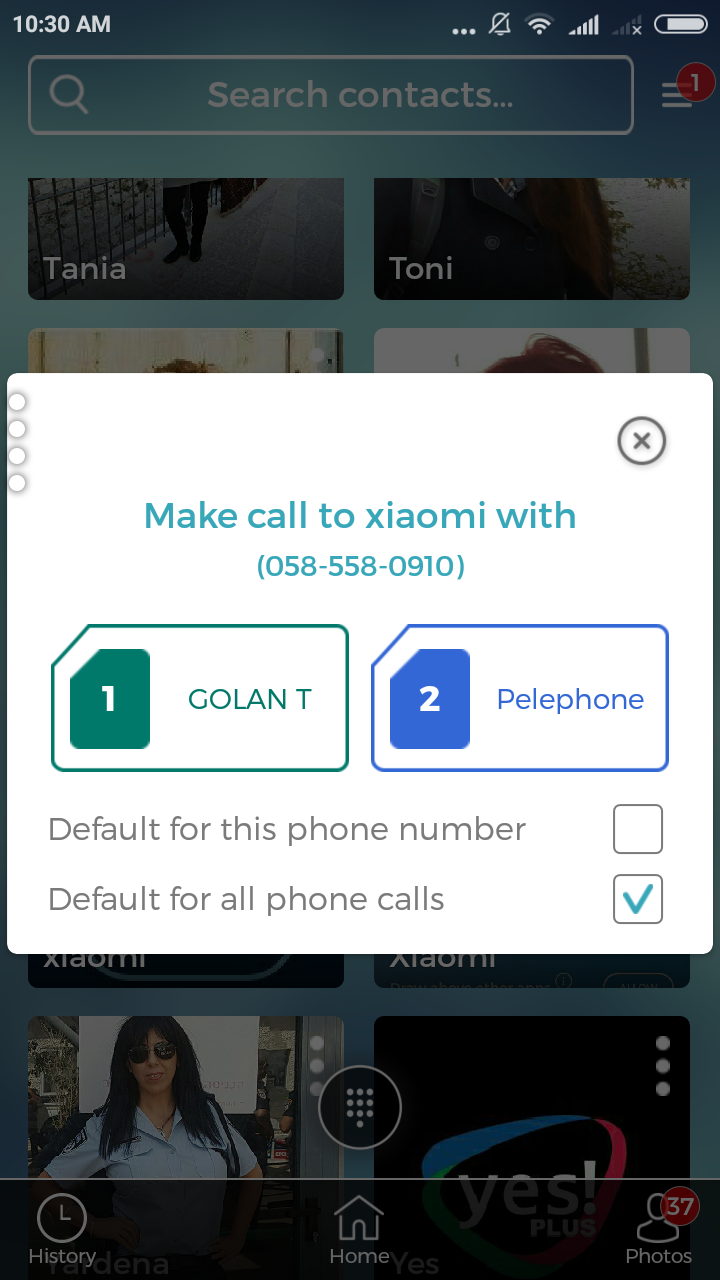 The default choice can be changed in the settings by going to ☰ -> Settings -> Dual SIM .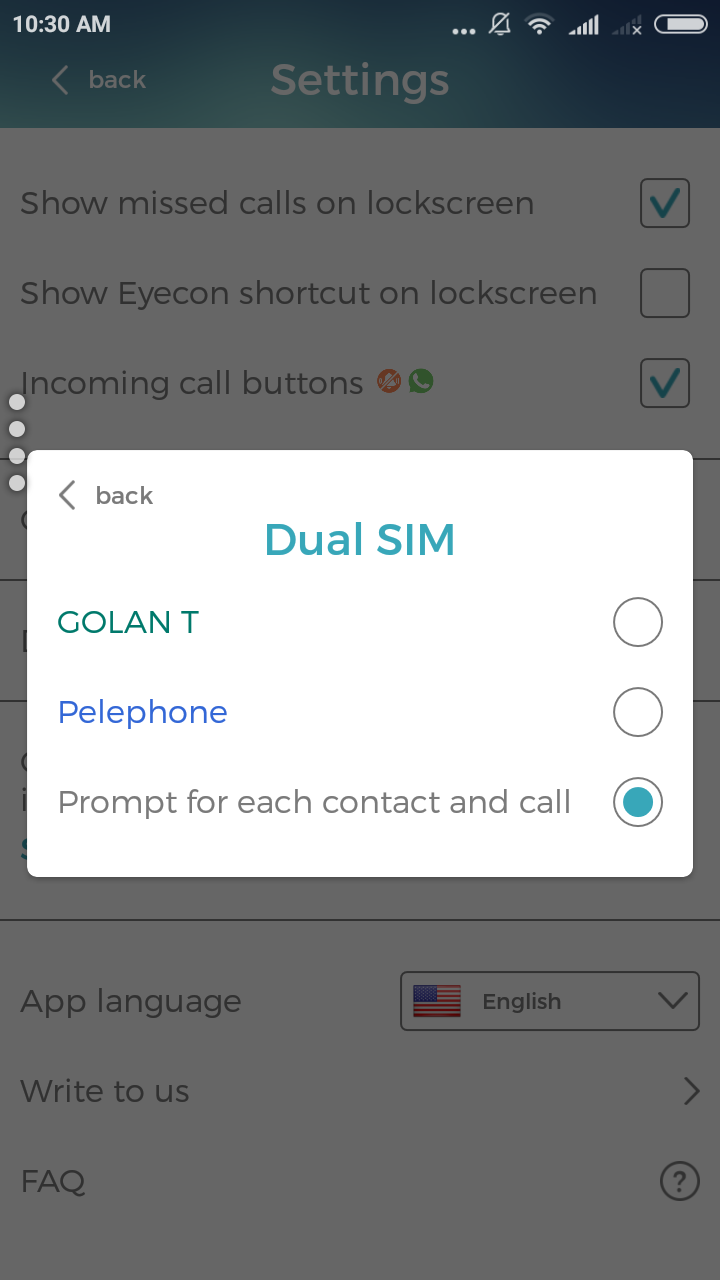 The default SIM choice for all calls or per contact can be overwritten for specific calls by clicking the triangle by the SIM selection on your contact's profile before placing the call.