Backup / Restore Data
How to Back-up from Eyecon to my google drive account
1. open Eyecon
2. click on menu
3. go to settings
4. click on Backup
5. click on back up now
6. enable the permission and choose the google account where you want to backup
When the backup has finished successfully you will receive a message in a confirmation pop-up window
Your call history, call recordings, contacts and Eyecon settings will be stored for when you need them in the future.
how to Restore my data in Eyecon
Download – install or Update Eyecon
after validating your phone number to register. If you made a backup before deleting or updating the application, you will be able to restore your data again.
in the pop-up window click on Restore button
and choose the google account where I save the backup
If you choose the wrong account, the backup will probably not be achieved, you should verify the chosen google account and try again.
BACK UP STEPS :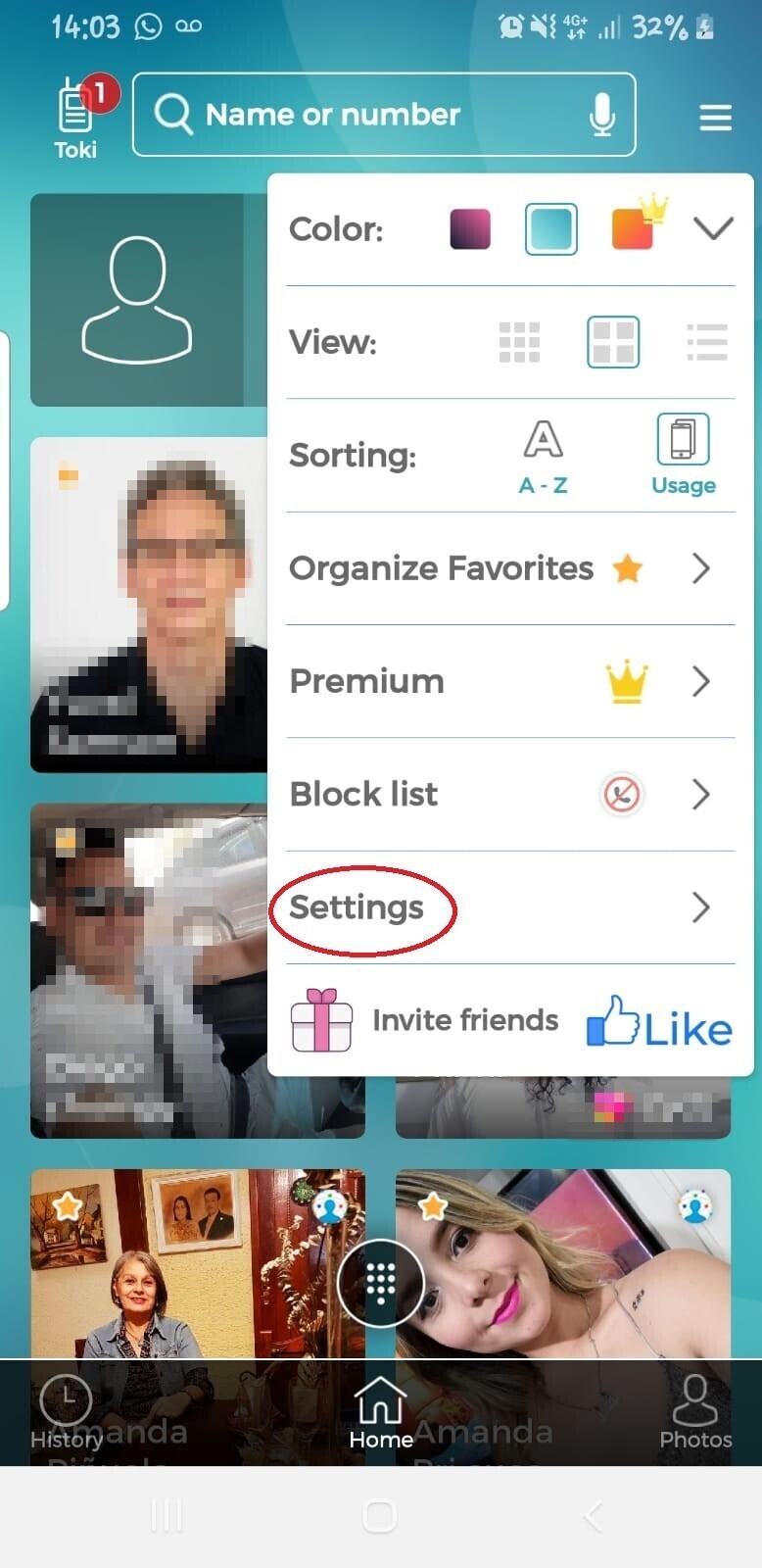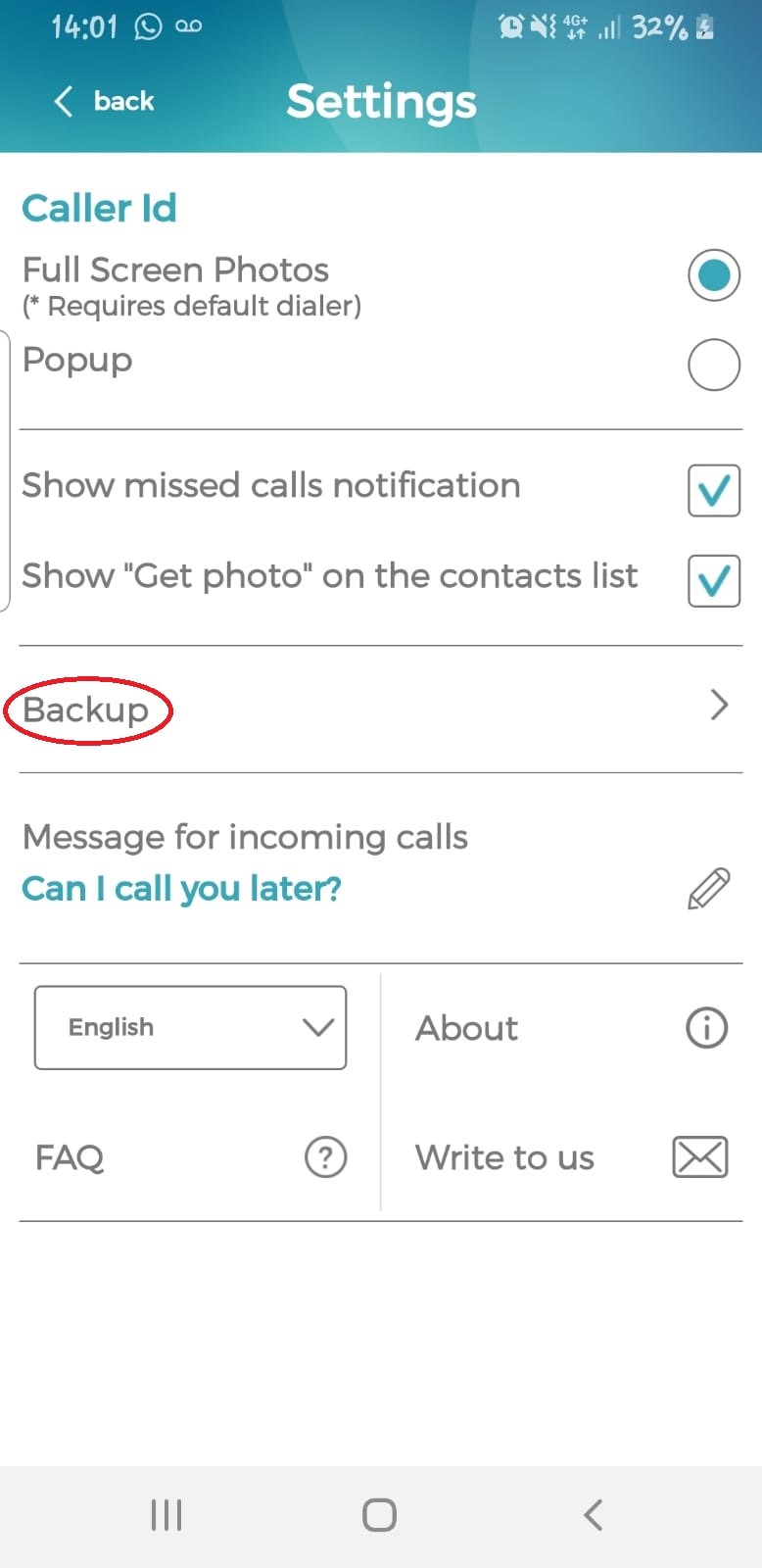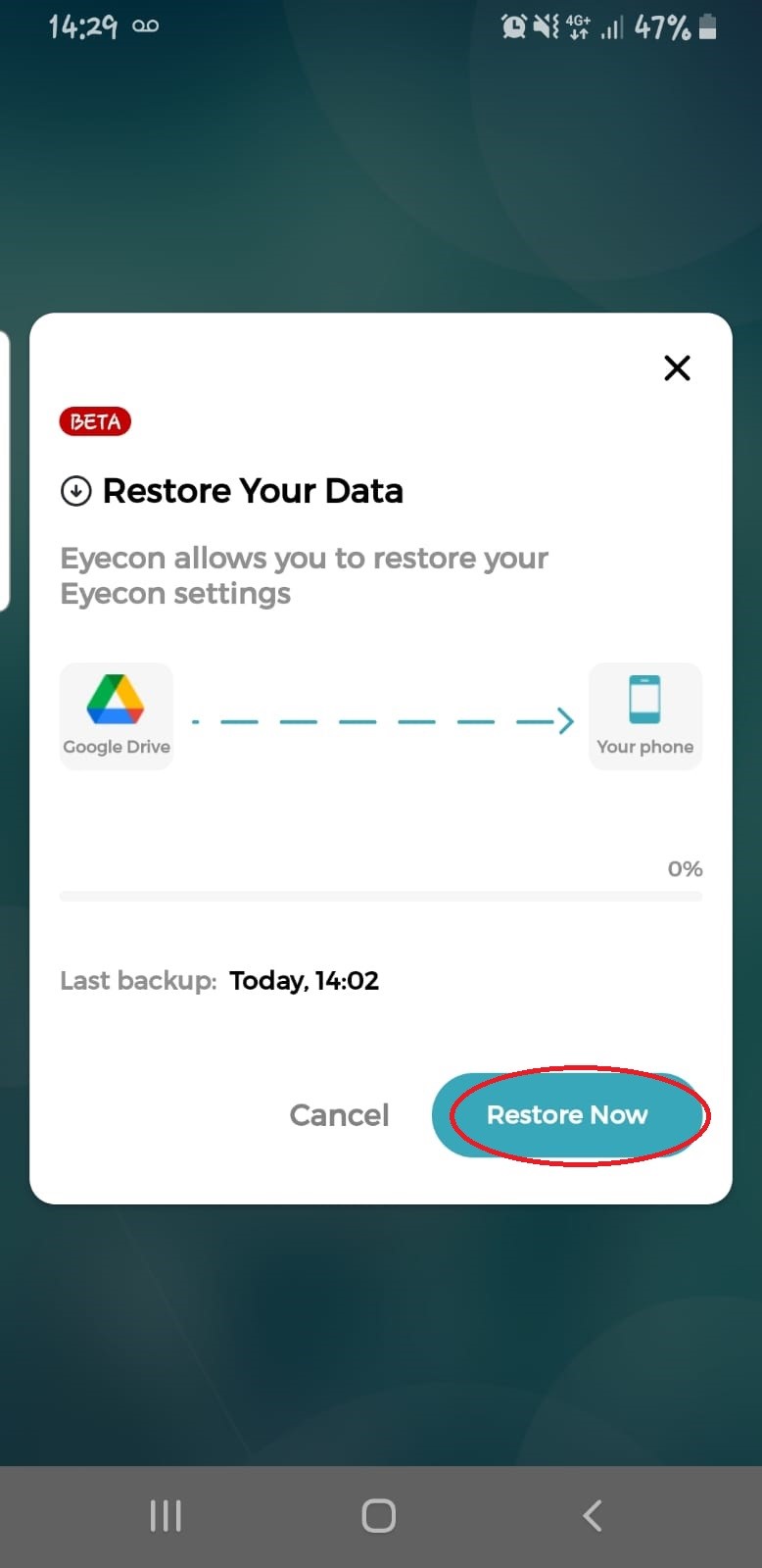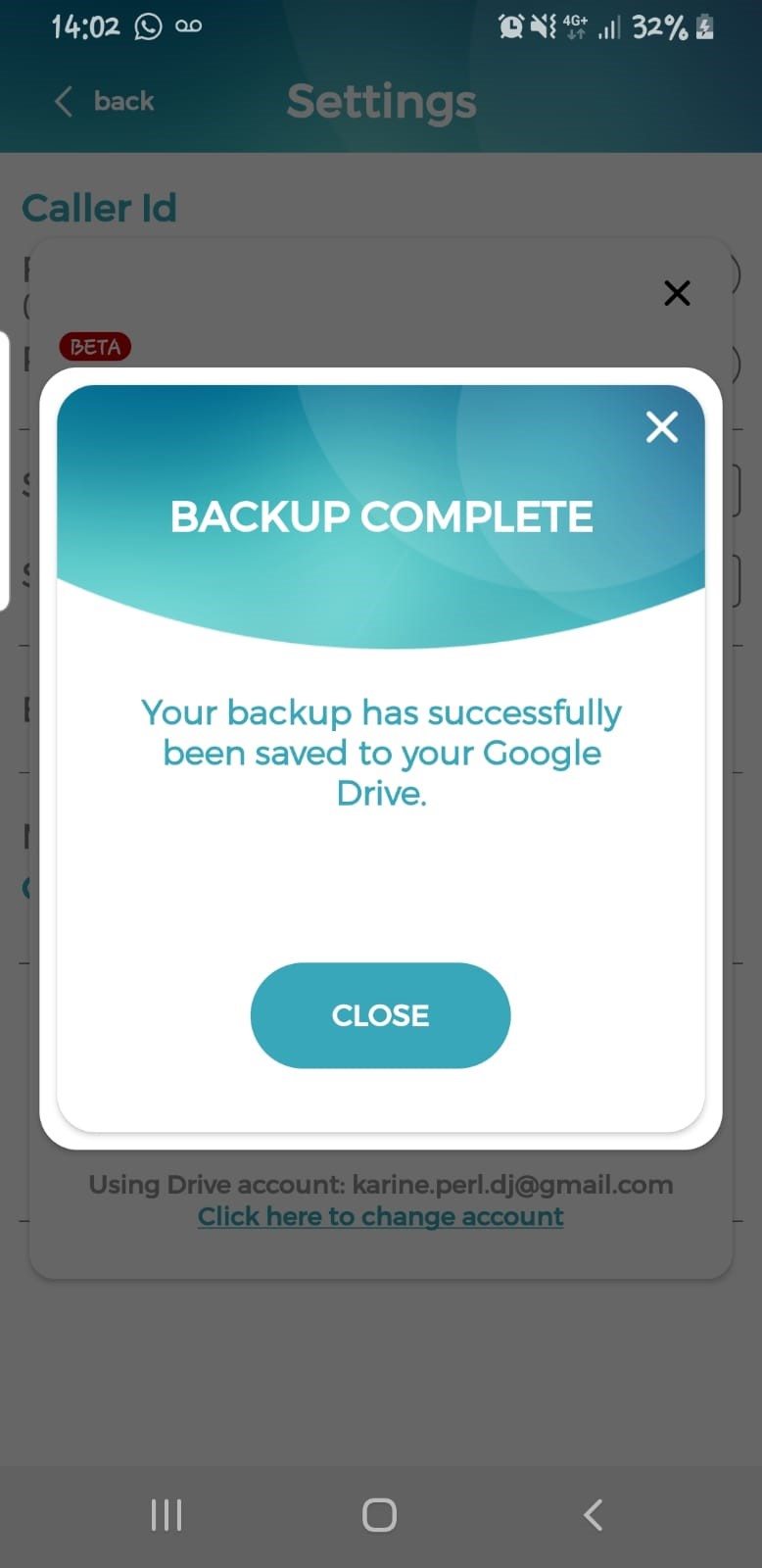 RESTORE STEPS :